Patience (Hardback)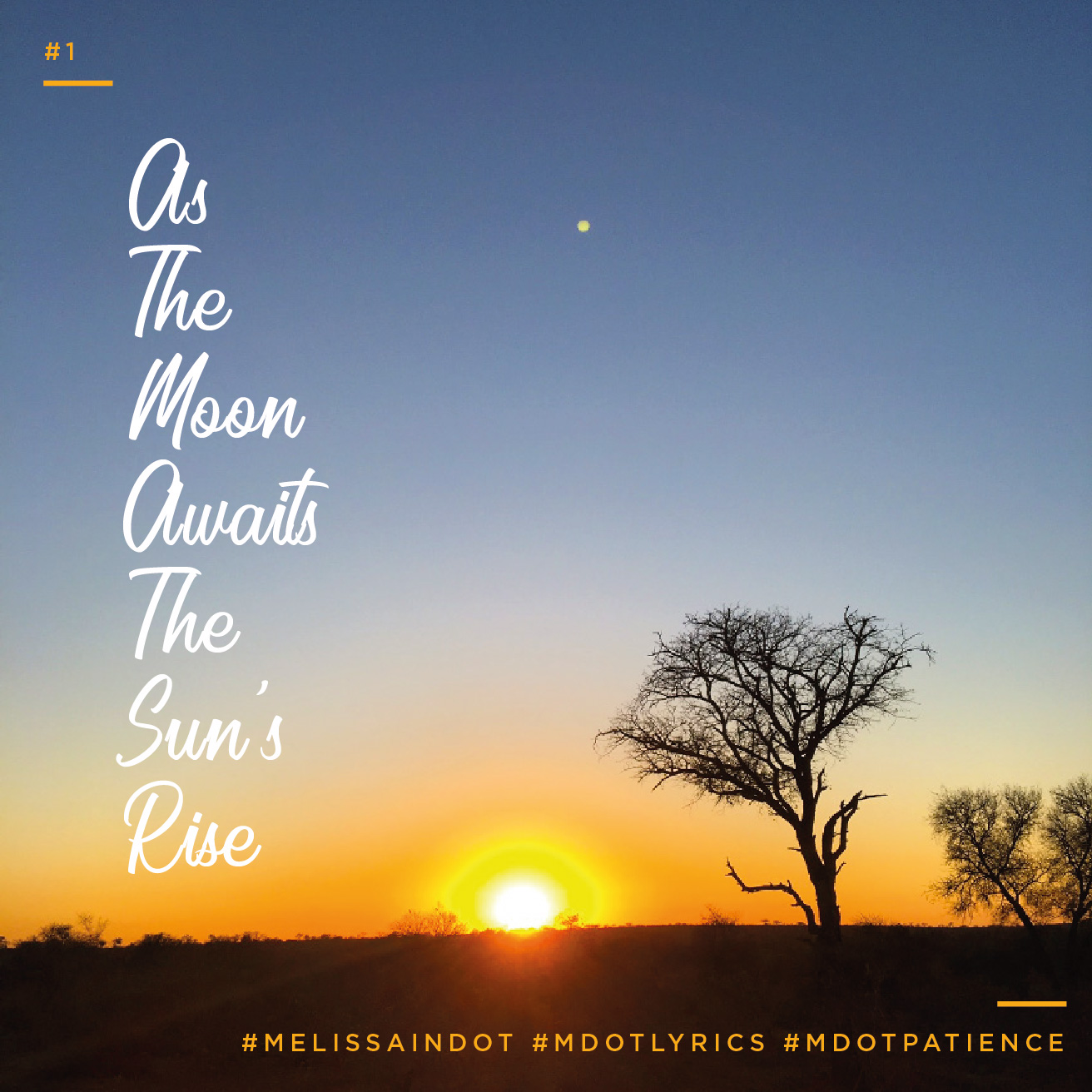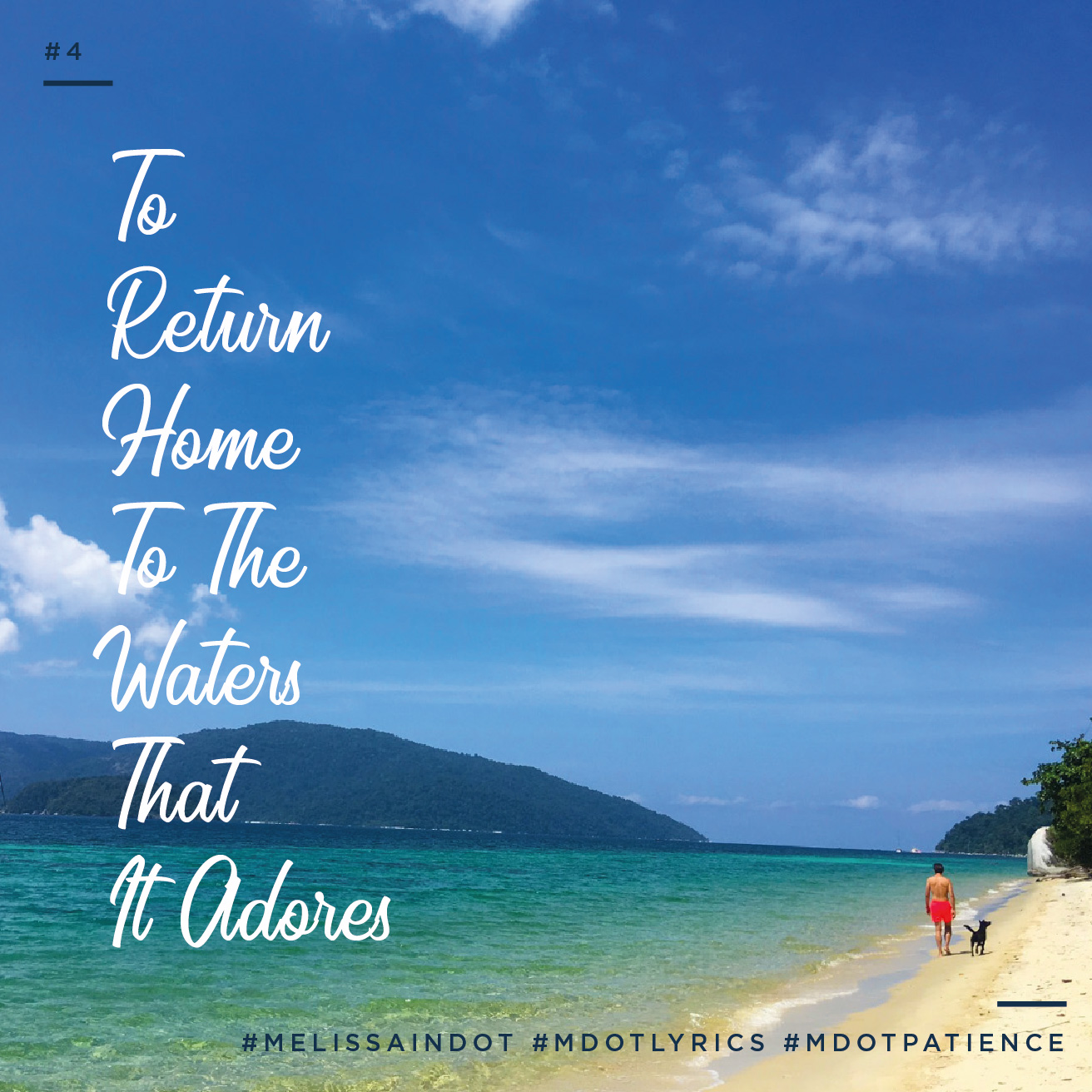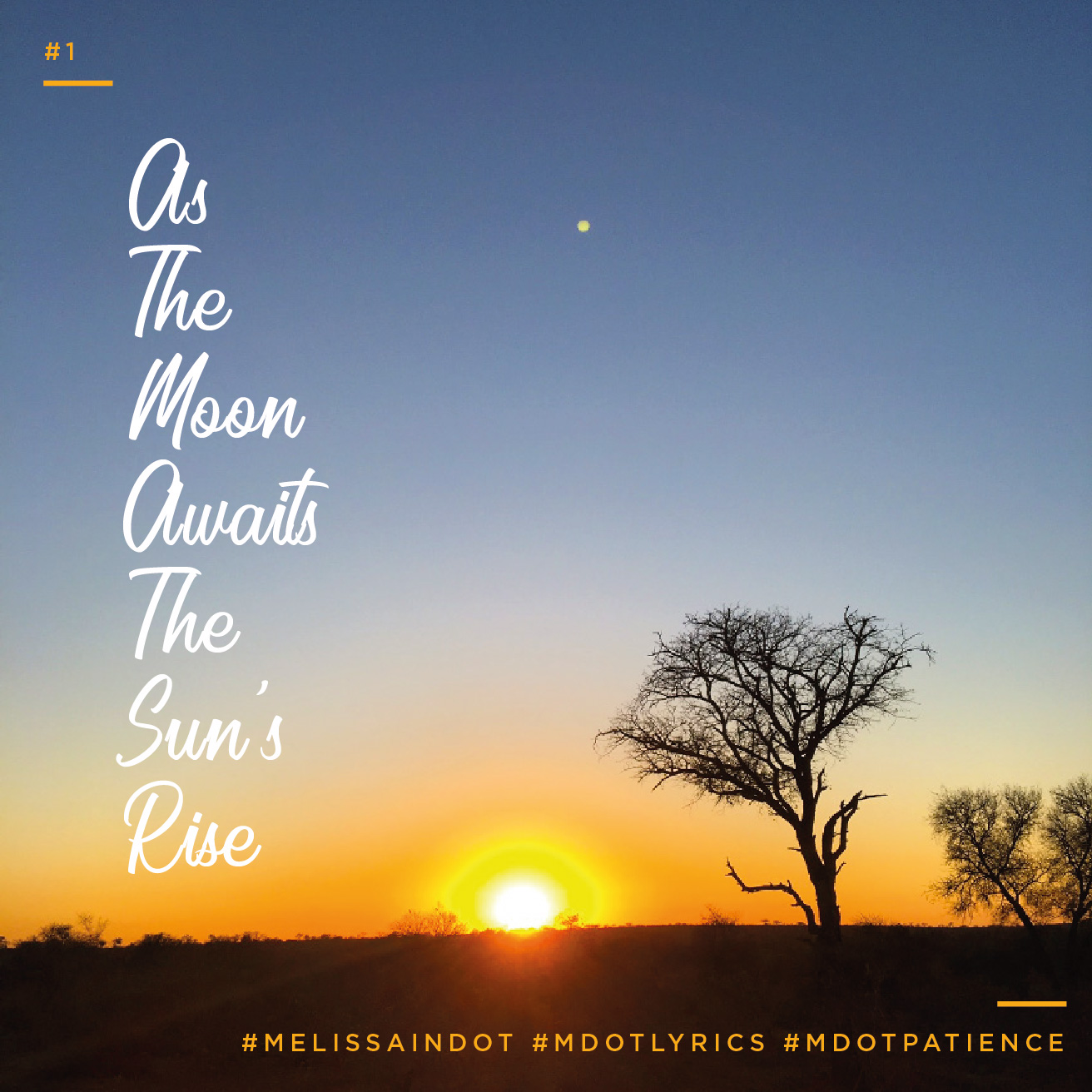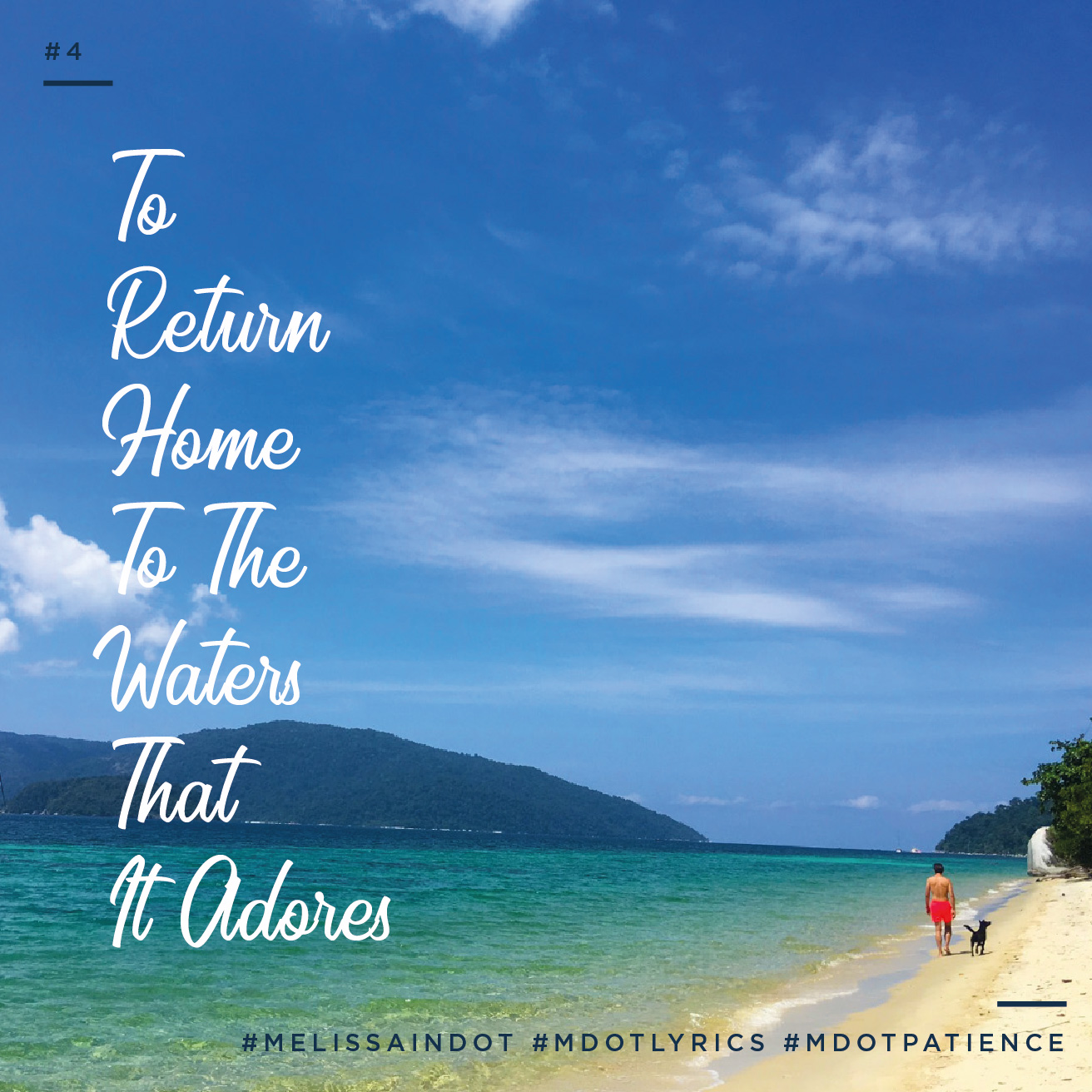 Patience (Hardback)
Melissa Indot writes poetry that supports the service that Intuitive Music Programming provides. Coupled with original photography from her travel adventures, Melissa adds narrative to each stanza for an added perspective. First published on her social media platforms, you can now acquire your own personal copy of her poetic work in the form of a beautifully produced hardback book. Perfect as celebratory gifts, both for those you hold close to your heart and for yourself.
**
Excerpts from the Book :
1. As the moon awaits the sun's rise - Honour and respect. Do you look always for the differences with a need to bridge the gap? Or do you simply see variety with admiration? When you do not agree with an opinion or mindset, do you see conflict and a wall or do you see an opportunity to embrace a different point of view...
•
2. A new moon's lament that is more than meets the eye - Every new moon cycle brings us opportunities. The new moon carries powerful energy that supports us as we recognise the changes we want to make by letting go of all that isn't working for us....
•
3. The shell awaits the waves upon the shore - The shells we see on the beach have majestic stories to tell us if only we really listened. They are carried across the world by the waves of the ocean, the wind, the tides governed by the moon, the animals that share both the fluid and grounded environments that they are given an opportunity to experience....
•
4. To return home to the water that it adores - What does home mean to you? Where is home? What brings you home? Is home where your heart is? I know that wherever I am in the world and any moment when I am feeling lost, I find my way home by taking a breath and giving myself space to reconnect with my heart. Bringing myself back to the present moment and all that it presents....
•
5. The caterpillar cosy in its cocoon - I have to make a conscious effort daily to reming myself of all my achievements. For making my bed in the morning, for completing my "to do" list or perhaps for NOT making my bed. For breaking free from the patterns that perhaps blinker my vision and limit my potential. It is easy for us to get comfortable in our patterns and routines. These patterns and routines can keep us stagnant....
•
6. The butterfly when she finally flies her room - This process of life we are experiencing comprises of a series of transformations. We get cosy in our cocoon at different stages of life until something causes us to take a different perspective....
•
7. The call made to say that I am safe - Do you feel safe in your skin? Are you wearing your SuperHero outfit daily? Because that's who you are - a SuperHero. Saving lives with every word you speak that is truly you and every action you take within your authenticity. There are a million people out there whom you impact. You are significant.... ❤✨
•
8. That always comes an hour too late - Everyday we measure and judge and compare. How does this make you feel? It's important to understand the value these practices have on you. Do certain judgements or comparisons empower and motivate or do they demoralise and invalidate? Consider intention... ❤✨
•
9. The love that stands the rest of time - There are signs everywhere to acknowledge the blessings we have within the different paths we walk daily. Do you notice them? A beautiful bird song on a seemingly grey day...✨
•
10. Vintage french "amour" like the finest wine - What do you love? Are you taking care of all that you love? Friends, family and what about Yourself?... ❤️✨
•
11. The distance traveled to see your lover - How far would you go for someone you love? Would you go as far for yourself? .... Being the best of you means you can be your best for others. Trust yourself first ❤️✨
•
12. Collecting air miles like no other - Reconnect with an old friend and talk about old times. Go for a long lunch with a sibling or a parent and reminisce on the person you were as a child / young adult and the milestones achievements. See for yourself how much you have grown and how much you have achieved in your life to date ❤️✨
•
13. The breaths you take between your dreams - When you feel exasperated and weary with how "hard" life is, make some time to rest. In that space allow what you are working towards to breathe. There is only so much we can do to make things happen...💡🌟✨
•
14. Knowing life is not as it seems - Some of us make plans to help us get organised and to map out a route for our journey to what it is we want to achieve. When things don't go according to plan this can really make life stressful and uncomfortable. In these situations it helps to take a moment to reconsider what the priority is. What really matters?.... ❤️
•
15. Rewarded with a Sacred gift - We are abundant beings. What does that mean? It means we are truly limitless and carry a world of possibilities within us if only we believe we do. We need to stop doubting and start trusting. Tap into that fearless energy we all had naturally as children. We didn't think we could do anything, we KNEW we could and we went out and achieved it. Did you ever take no for an answer back then? Why now?... ❤️✨🎊
•
16. A soulful love that does uplift - Celebrate daily your achievements. You are magnificent. You are powerful. You are an inspiration. Fill yourself with the love you need. Be inspired by others and take action with that energy. Do your version of what inspires you. No two things in this world are created the same. This is our biggest gift - our individuality ❤✨🌈

•
•
(c) Melissa Indot
To place your order for your very own custom 6x6, 32 page Hard Cover mini Coffee Table of Melissa Indot's "Begin Again", please fill out your delivery details as below.
Thirty-two pages of an original poem by Melissa Indot together with original photographs collated from her travels bound together with inspiring personal anecdotes of self-reflection from her experience of life to date.
Total cost inclusive of delivery is US$ 30 (US$ 31.50 PayPal)
Total cost inclusive of delivery is US$ 30 (US$ 31.50 PayPal)