IMP Art Workshop & Women's Circle
IMP is the best workshop ever. Never attended anything quite like it and it was such an enjoyable experience! Being in the moment, not thinking about what to draw and drawing what you feel there and then was an eye opener for myself because I never knew I could create something abstract. Aside from it being therapeutic and making my shoulders feel a lot lighter than before, I felt this workshop helped with discovering other potentials I never knew i had before.
The women's circle is just what I need in life. A safe space in a judge free zone. I wished I found out about it sooner! Nevertheless, I'm beyond grateful to have experienced it and I will definitely make it to the next one. It's a indescribable feeling being there, all I know I left the circle feeling free and uplifted
- Sarah Reza, Founder of Senisara
April 2019, IMP Women's Circle
"With Melissa, you will effortlessly tap in to the power of music and visualisation. She has this gentle, deeply understanding way of keeping you safe in your vulnerability while you share and release your pain. Free from judging and shaming, you will be supported to release and transform the idea of who you are supposed to be"
- Ana Vikario, (She loves dogs, kind people and her husband !)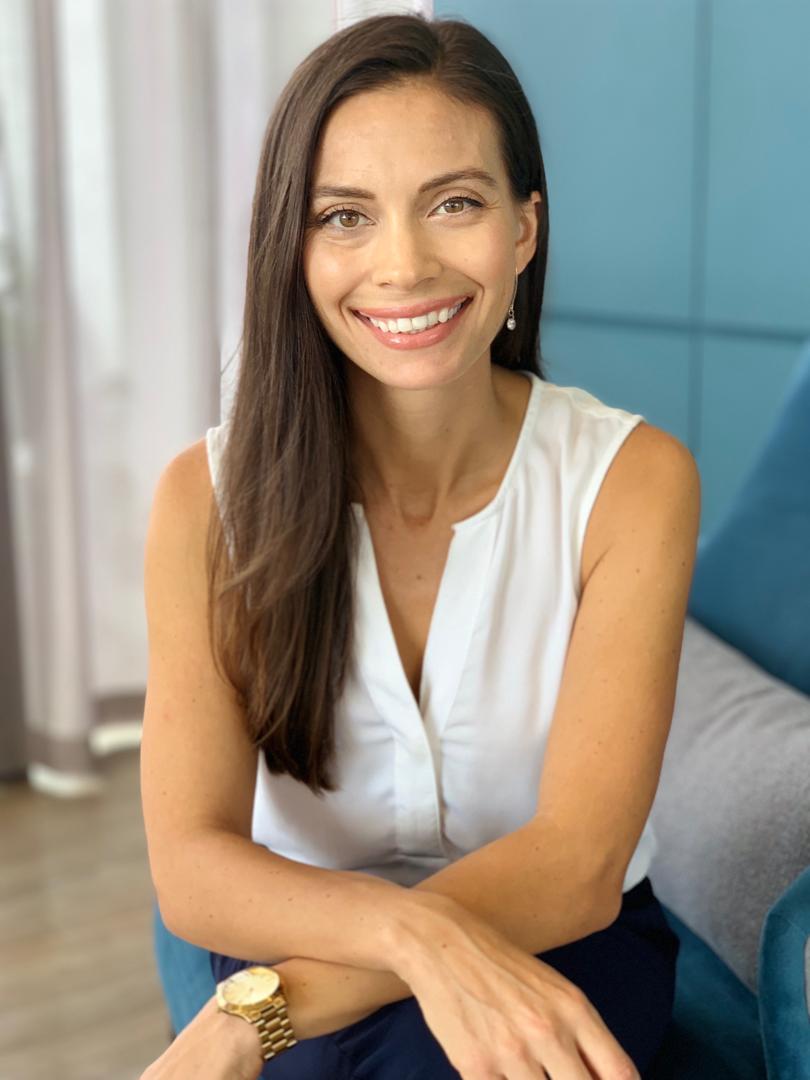 May 2019, IMP Women's Circle
"Melissa embodies creativity and infuses passion into her work. Her women's circles are a space of real-ness, acceptance and healing. And her beautiful voice is an extra treat for the body and soul!"
- Amanda Luukinen, Amanda Luukinen, Certified Health Coach, www.amandaluukinen.com
April 2019, IMP Art Workshop & Women's Circle
"Melissa is a great facilitator coach and was able to draw out things that were holding me back at a personal level through art.
I would highly recommend her series of self development programs to all women looking at making that breakthrough on a personal or professional level.
Her inner circle meeting is also great networking and powerful medium of discussing and sharing various self development topics and reaching deep into our inner self to help us enhance our lives further."
- Sharon Karamsingh, Learning & Development Specialist
January 2019, Serenity Vibration Healing Level 1 Training, 1:1 Online
- Claudia Spahr, Author, Activator, Speaker and Founder of HolyMama Retreats
Serenity Vibration Healing Level 1 & IMP Forgive Online
"Melissa channels magical transformation in her clients with such grace and ease. Her appreciation for life and the truth of human experience is spot on. She a is a brilliant group facilitator and has a wonderful ability to be with difficult, traumatic experiences and help someone recover their natural glow. Thank you so much for supporting me in so many ways to have the skills, confidence and go-for-it attitude."
- Danielle Mensah, Coach / Speaker, FN Most Influential Women
Serenity Vibration Healing Level 1 Training (1:1 Online)
"My 2019 New Year started under the tutelage of Melissa Indot as she guided me into the process of Serenity Vibration Healing. Melissa is knowledgeable and articulate. It was transformative and enjoyable in equal measure. I now have a valuable tool for conscious living."
- Jean Amabile was a Public Defender in San Francisco for 22 years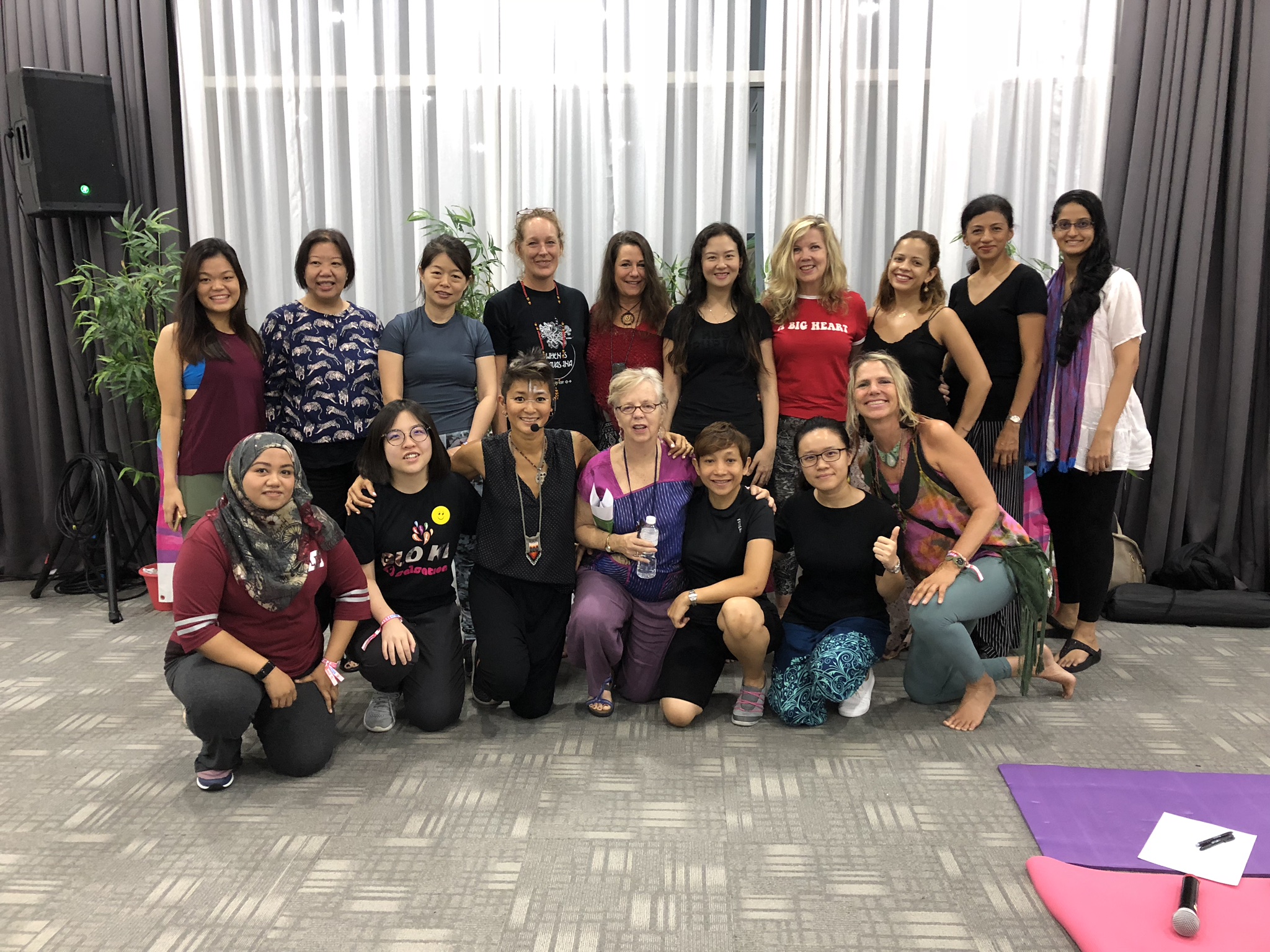 November 2018, Being Fearless Workshop, MURFest Malaysia
It works! A seamless blend of alchemical therapy & fun. Love Melissa's easy relaxed leadership in running workshops addressing Fear, Power, Change and Sovereignty. Great lasting results.
- Gisele Lupi, Yoga Teacher, www.giselelupiyoga.com
November 2018, Inner Child Workshop, Malaysian Urban Retreat Festival
August 2018, IMP x Art Workshop
On Sunday we experienced an amazing immersive art workshop, painting what we felt FREEDOM looked like. I have to say I found it pretty hard and challenging to let go of all reason and create something totally unplanned. Some people think I am pretty disorganised but actually there is a real method in my madness! Make sure you sign up for the next one, it's really worth the experience
- Ashley Cotterill, Founder TeaBirdTeaOrganic, www.teabirdtea.com
Before I took Melissa's "Forgive" Online IMP class, I had a lot of fear. Mainly fears of launching my new marriage product and fear of failure. The reprogramming was really effective and I felt instantly more relieved. Like a weight had been lifted from my shoulders and the more I repeated the process the lighter I felt. It's useful for anyone who has fears that are in their way of achieving their goals or affecting their overall happiness. Definitely worth the investment and that's why I've signed up to more IMP programs, you can't put a price on feeling better. Thanks Melissa really enjoy your programs and loving energy.
Nicola Beer, Relationship Counsellor, Life & Business Coach, Author
www.nicolabeer.com
I was fascinated to discover what Intuitive Music Programming was so benefited from having an hour one on one session with Melissa whilst we were in Ibiza. During our sessions she designed a playlist for me based on the issues we discussed that presented challenges in my life. Now I can use these songs as a tool kit each morning to reconnect to my higher and true self. All I have to do is listen to these songs and I am taken back to our healing sessions and her positive words which taught me how to remember the truth and the light in whatever situation I might encounter.
Fantastic for redirecting anxiety to excitement whenever I need to do so. This is like healing therapy that talks to you through music. I definitely recommend a session with Melissa to anyone who likes music and feeling positive!
Rosanna Boone, 30s,
London, England
HolyMama Retreats, Ibiza 2018
"Melissa is like an alchemist for the heart. Through her music, her insights, her wisdom and her intentional use of language Melissa is able to connect others with a part of themselves they were out of touch with. She connects with people on a deep level. This makes them feel whole and find more integrity within themselves. Melissa's presence at the HolyMama Retreats was felt by every single individual. She was so loved and appreciated by the whole team and the clients - all the mums and children.
Claudia Spahr, 50s, Founder HolyMama Retreat, Author
Alicante, Spain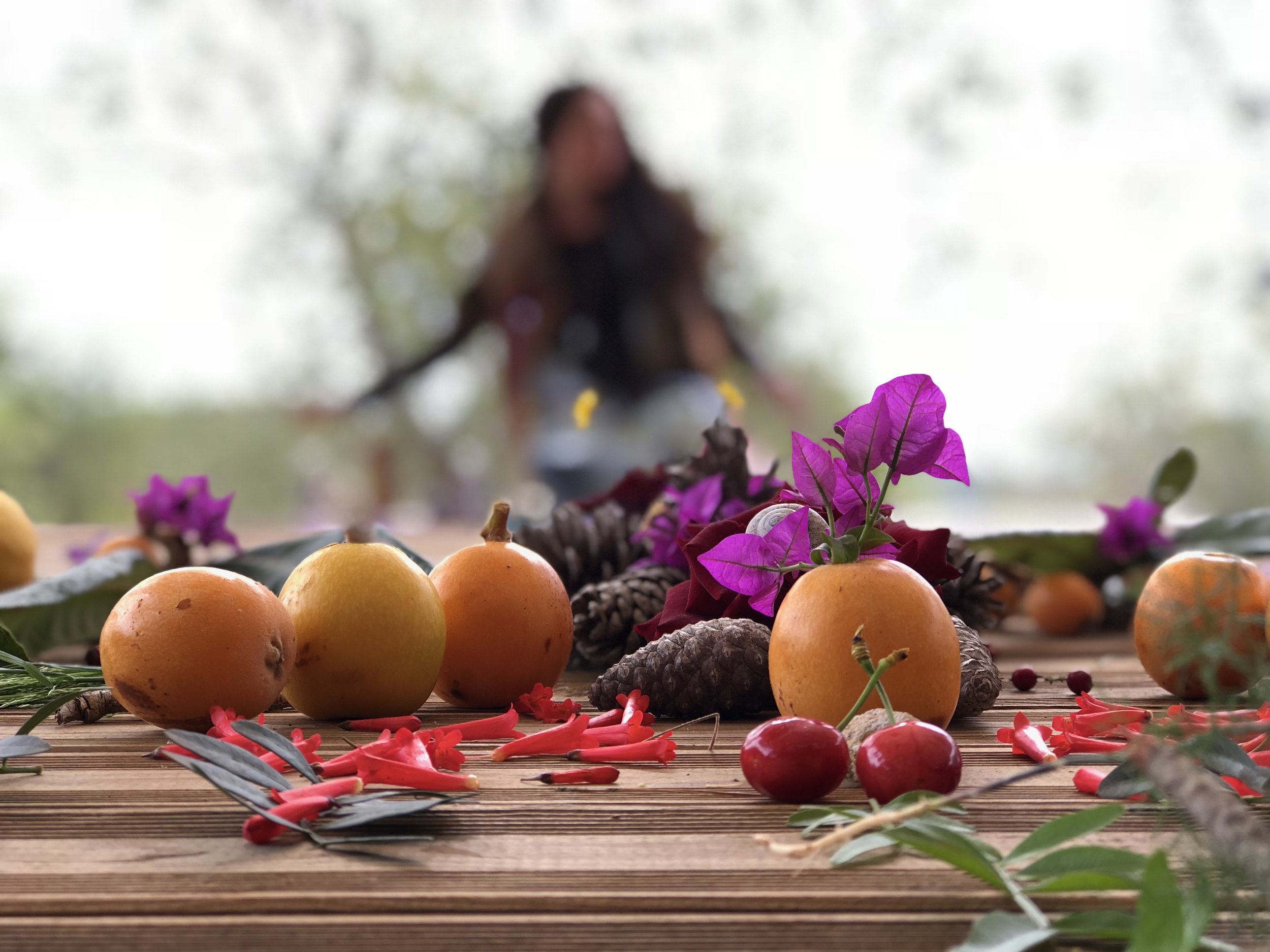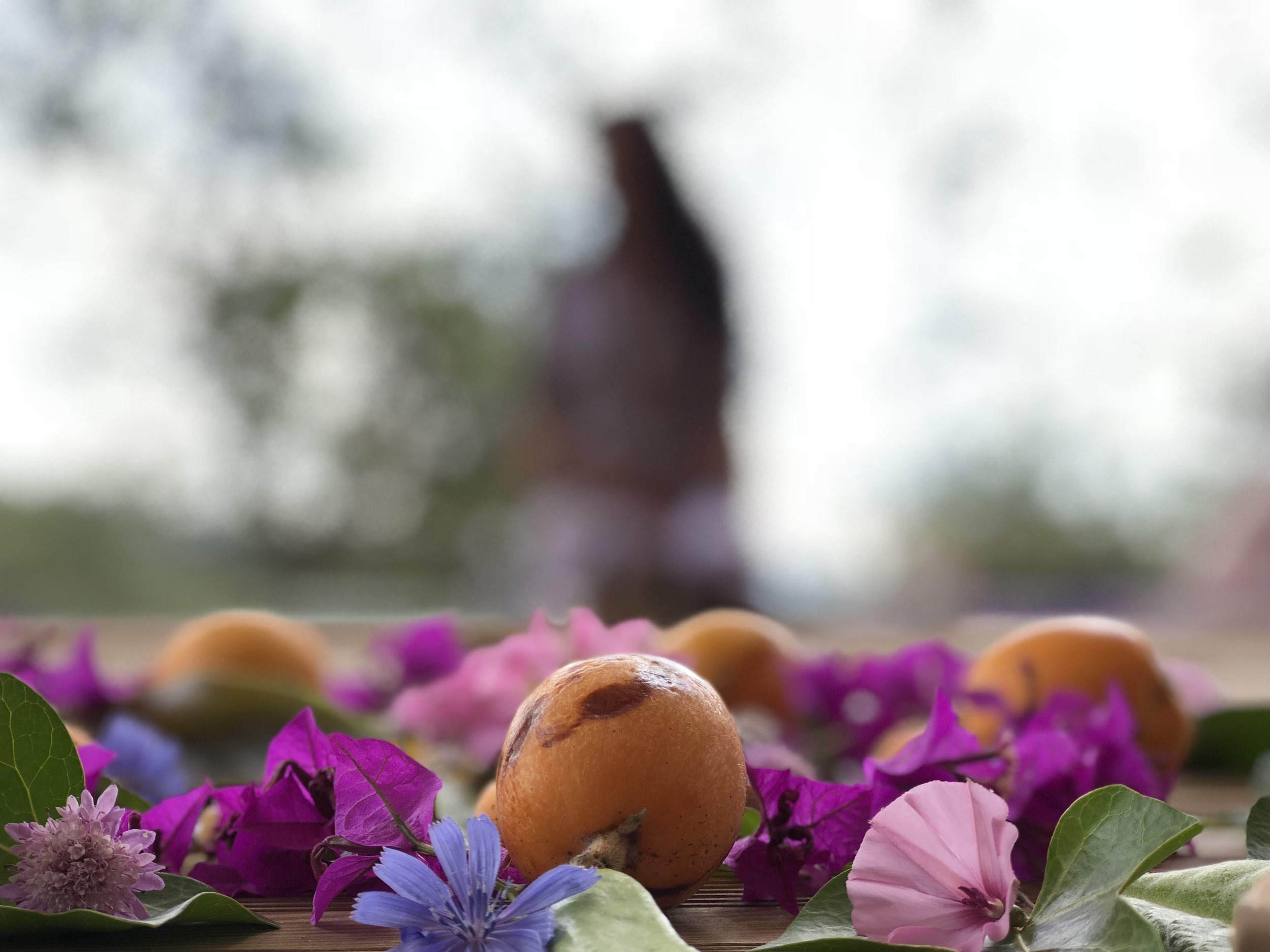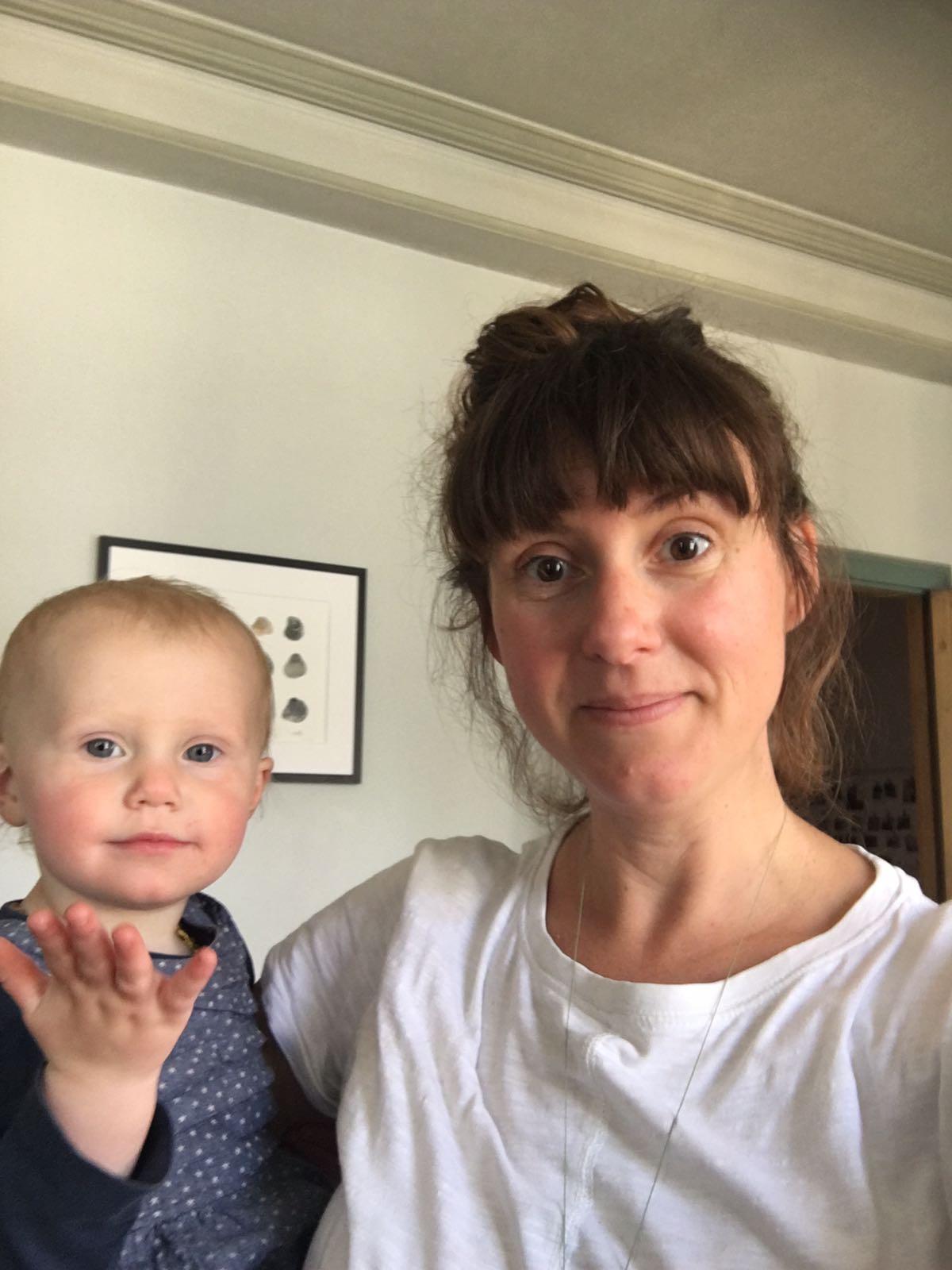 "Melissa has such an incredible energy, I found my time with her so inspiring and one month on I'm still finding it so much easier to tap into my playful side and my children are loving it. My friends are also seeing the benefit. I've got new tools to call on when I'm having a tough time. Music has become a bigger part of my life again. Thank you thank you thank you."
Josephine Dolan-Dufourd, 30s,
France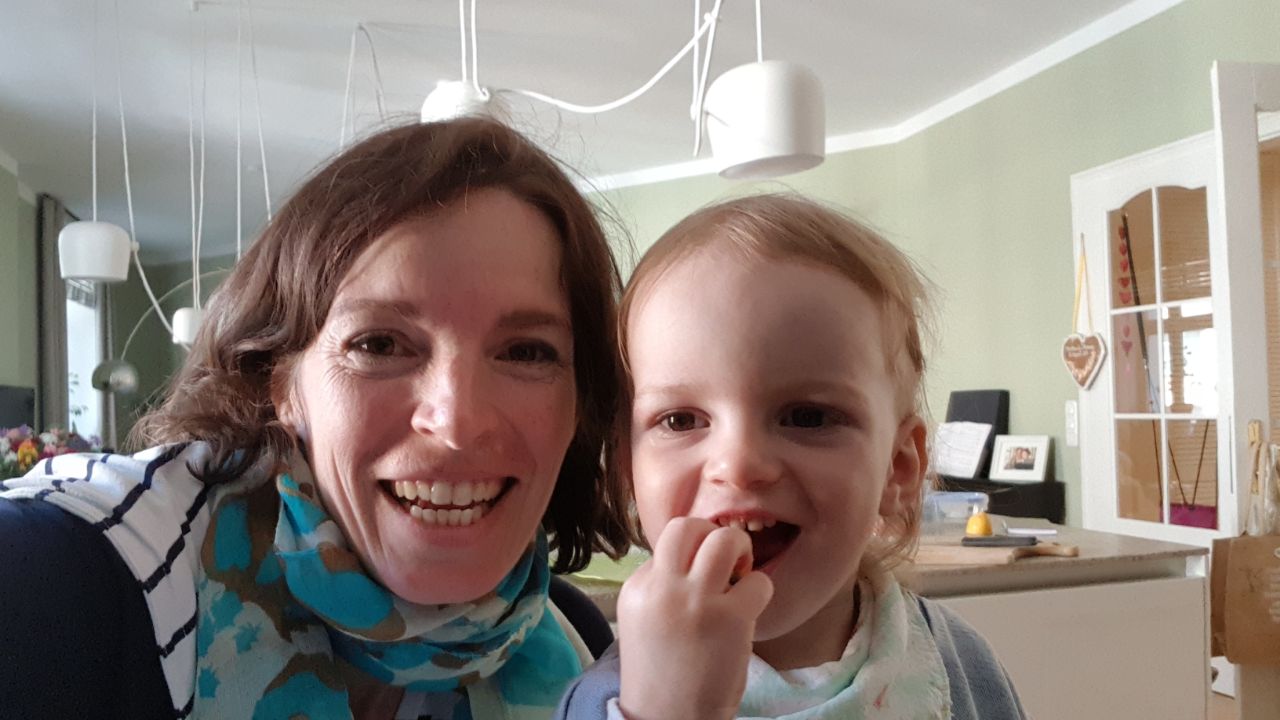 "Melissa is the kind of person you love to have around. She has a depht that helps you gain insights and find out more about yourself. Deep and thoughtful she can give life changing Input.
If you - like me - have no idea what IMP is, just think how one song can totally change your mood. impressive stuff happens in her course'"
Christine Blank, 30s
Munich, Germany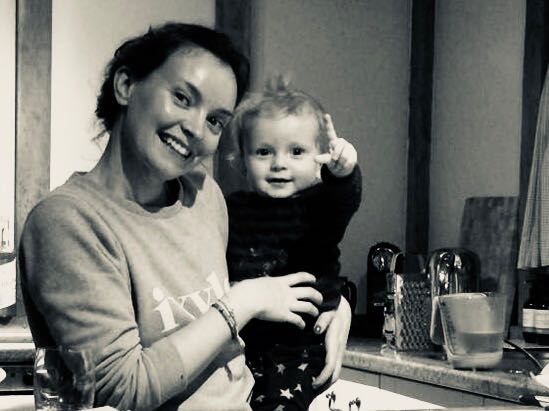 "I had the pleasure of meeting Melissa (Sa) at a Holy-Mama retreat in Ibiza, May 2018. Sa proved to be exactly what I needed at certain times, mainly due to her super positive energy!! She was very professional yet very warm and approachable - and last but not least her music was the perfect backdrop to the retreat - it provided positive energy when we were all feeling the weight of various 'stuff'
I would love to work with Sa again, she was such a breath of fresh air!"
Christina Poulsen, 30s, Founder of Kalitara
Somerset, UK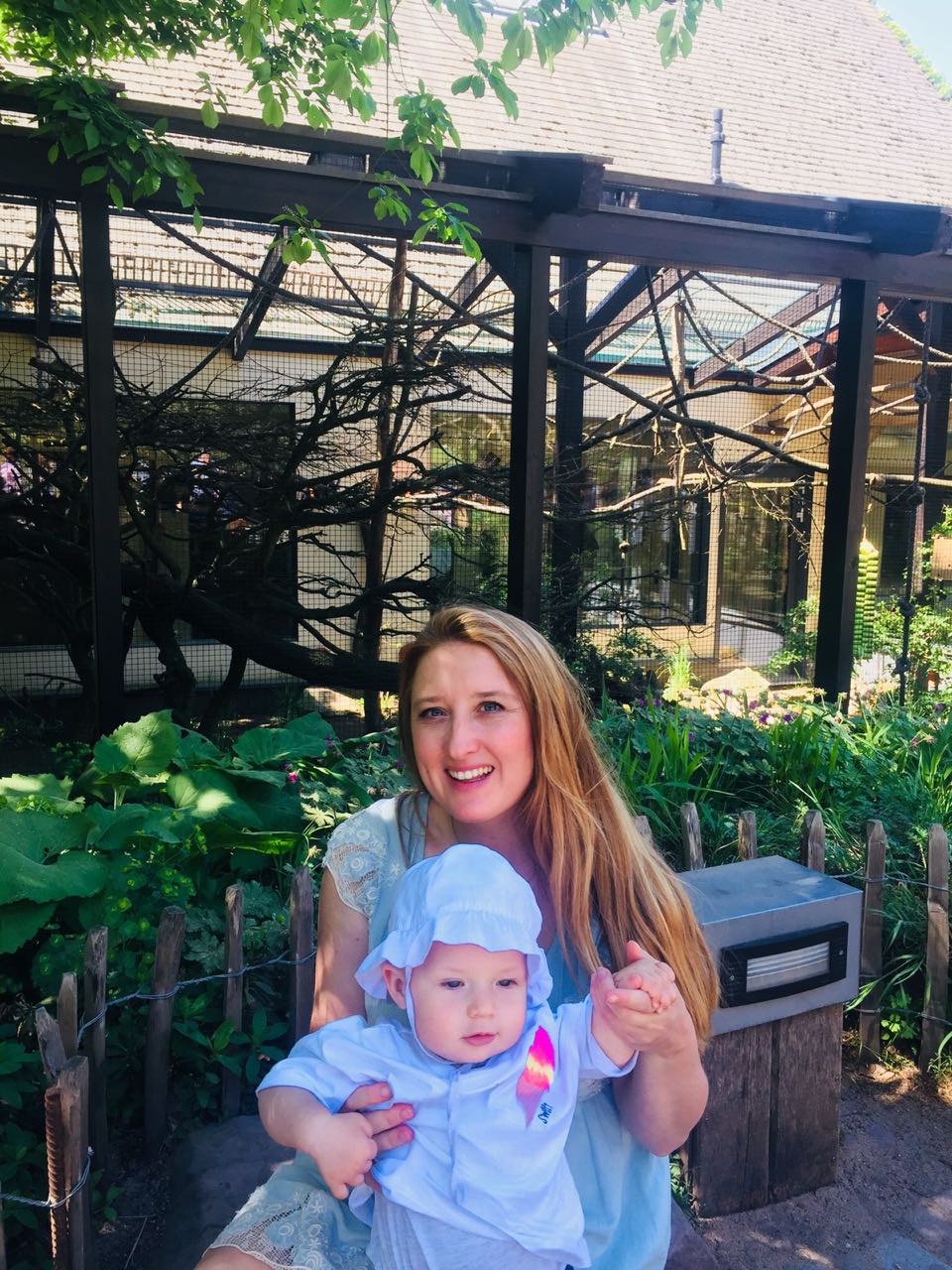 "I met Melissa as a retreat coordinator in Ibiza. From the first moment I was impressed by her poetic charisma and her strong presence. She has a very high degree of professionalism, reliability and diligence. It was especially nice to listen to her: her remarkable voice, her beautiful music and her colourful stories about life's little wonders...still sounding to me in my ear - Thank you, Melissa."
Nadine Bajek, 30s
Munich, Germany

Melissa is a Dedicated Healer
"Teacher, Inspirational speaker and a gifted Musician. As a teacher she weaves all of those talents to help students open their minds to the vision of what is possible when the energy of past issues is washed away. She makes learning fun and through that lightness students begin to see the infinite possibilities that await them."
Jill Marie
Founder of SVH
The Serenity Vibration Healing and Enlightenment Technique®
A very nice course that has a blend of must to learn tools that prepares you in the nowadays life challenges and teaches you the importance of mindfulness, meditation and being aware to music and of course having fun in a very safe environment and you feel yourself in a good hands with the trainer.
Nizar Mahmoud Khader, 20s,
Amman, Jordan
Going into the course Intuitive Music Programming, I didn't know what to expect because I have never taken a personal development course. I love music and Melissa (I call her Sa) is a family friend so I agreed to it after reading about it on her website. I am so glad that I have been through this experience as I have learned a lot about myself and how important it is to take time from myself amidst such a chaotic and busy life dealing with family obligations, school, work, and the list goes on. Sa is so passionate, charismatic, and her energy is contagious. She is a great listener and teacher. I suggest IMP for anyone who needs a little push in this life journey if you are going through something stressful. For me it is dealing with clinical depression and chronic stress. Be open to new things. IMP has helped me reach into myself. Music has been such an important part of my healing process, and Sa's exercises teach you how to utilise music and check in with your body, emotions and thoughts. Thank you Sa for sharing your creative energy with me, and good luck to your future students!!!
Alexandra Mendoza, 20s,
California, USA
Empowered Feminine Leadership Retreat, Thailand 2018
"Melissa has brought through a powerful new "tool" – a body of work, really – for healing and awakening. Using the power of music, her incredible voice and considerable wisdom, she is helping people shift their own perceptions to greater love, courage, forgiveness and self-acceptance.Melissa presented her work at my Leadership Retreat in February and we were all moved deeply. This is an ideal program for the times in which we are living and I recommend working with Melissa and her IMP program without hesitation!"
Dawn DelVecchio, Mentor, Priestess and Best-Selling Author, www.dawndelvecchio.com
Arizona, USA
February 2018,
Kuala Lumpur
"Feeling Blessed and recharged after completing our 3 day Intuitive Music Programming Workshop. Thank you for your patience and showing us a positive new way forward; had such laughs in the process too!"
Puteri Badrinise, 40s
Kuala Lumpur, Malaysia
February 2018,
Kuala Lumpur
"Feeling uplifted and inspired after the Forgive.Focus.Forward IMP Workshop... for helping me to create the space for more love and positive thoughts to flow"
Meera Sen, 30s
Kuala Lumpur, Malaysia
"Such an incredible workshop that changed my life. I recommend to everyone!"
Allison Bailey, 30
California, USA
"An incredibly personal and engaging process of healing and discovery supported by forays into music and poetry."
Vera, 40s
California, USA
August 2017, Kuala Lumpur
"The (Untangle.Understand.Accept) course was definitely interesting. I was a little bit sceptical at first but having completed it, i have a wider perspective of things. I myself can be very closed minded when it comes to talking about certain subjects. But now I find it easier to open up towards people, which can have many benefits in life."
Jeffri Joaqim, 19
London, England

September 2017, Kuala Lumpur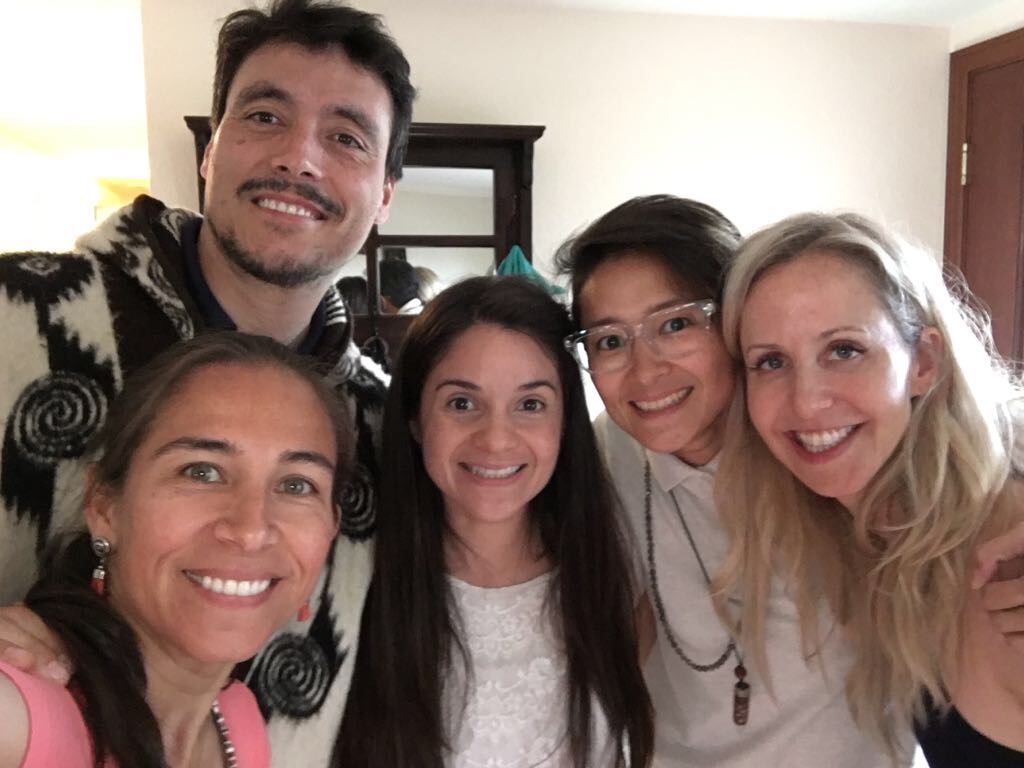 "Wow - this workshop came at just the right time for me! I left each day feeling a new sense of clarity and calm. Sa Indot creates such a welcoming, safe environment for all. She is a great leader - offering thoughtful progression and attentive listening, whilst allowing the group to free flow where it made sense. Immensely enjoyed this weekend and the group I was honored to share it with!"
Vanessa Chapman, 30s
California, USA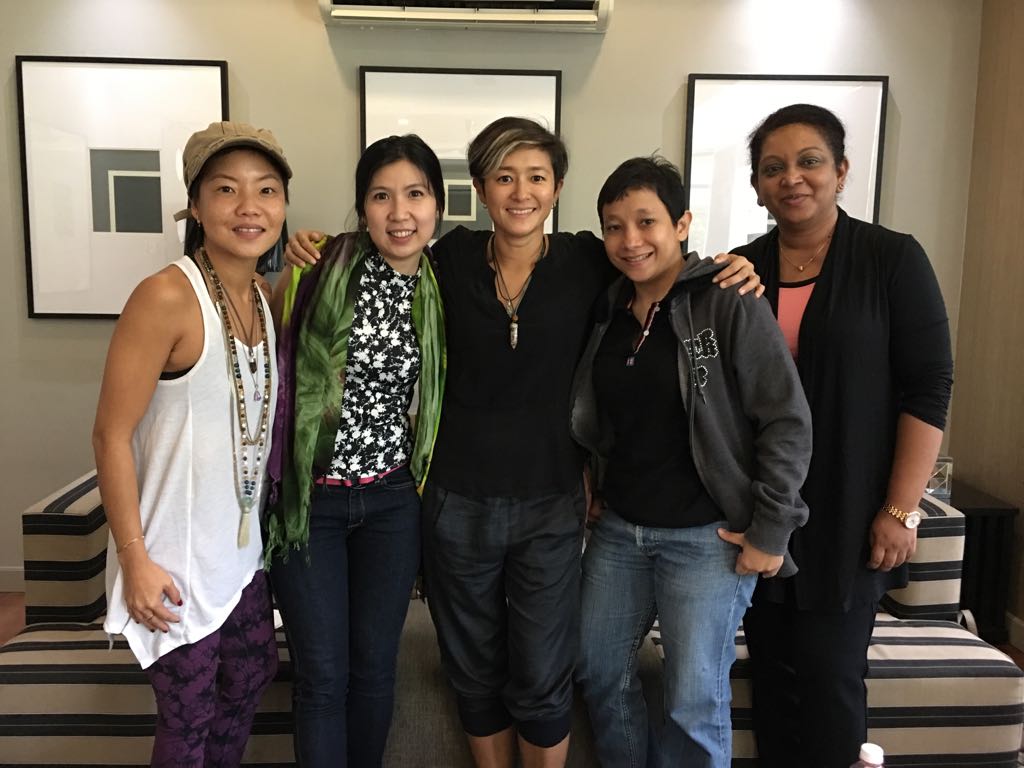 February 2017, Kuala Lumpur
"Melissa's sensitive guidance and unconditional support during the IMP-FFF workshop as she took us through the magical music, meditations and affirmations was instrumental to our process of digging deep, opening up, recognising and shedding the energies and mindsets that were no longer serving us, for us to reconnect with our truth."
Lianna Leong, 30s
London, UK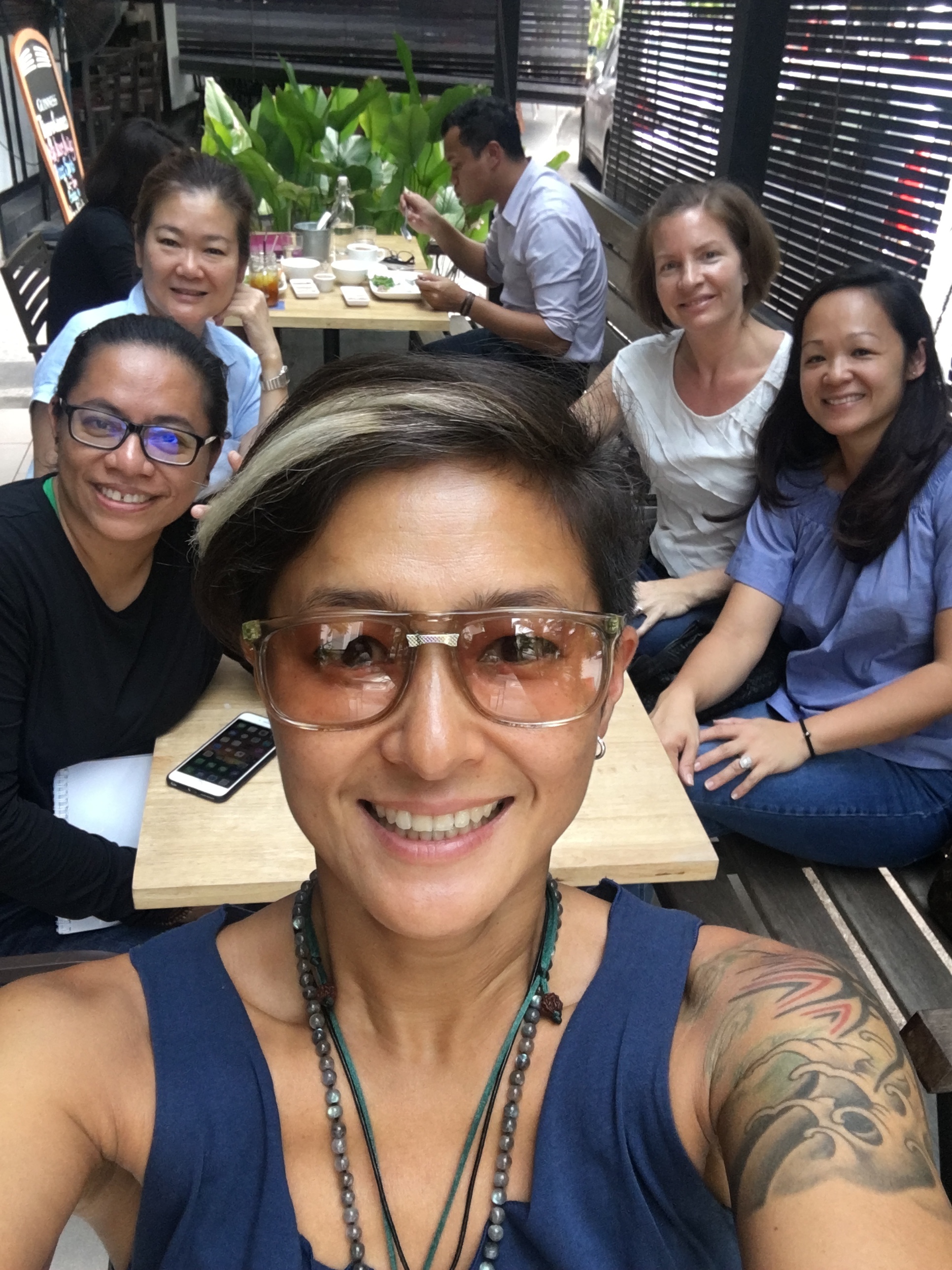 "To put it in a nutshell, 1. Absent 2.Aware 3. Awake = Adventure! Thank you FFF."
Jean Lim, 50s
Kuala Lumpur, Malaysia
"This program has left me feeling light and lifted. I have never doubted the power of music as vibrations that not only lifts you but gives you strength to power through the layers we accumulate year after year. Thank you Melissa for sharing such an empowering program with us."
Sharon Yong Abdullah, 30s
Melbourne, Australia

"It has taken me a week to digest what I have learnt about why I am so bitter and angry on certain issues in my life.Attending the FFF workshop was a a great experience for me. It helped to unfold the many layers of compounded prejudice and anger which I harboured in my heart without realising why. A lot of soul searching , and I am still learning. The musical journey was calm n soothing as it took us to another space. I feel lighter now. Thanks."
Patricia 'Baby' Yap, 70s
London, UK

February 2017, Kuala Lumpur
"I" was lost, now I've found the tools to come back... and stronger. What a workshop.. a must for everyone."
Siti Nursheena, 40s
Kuala Lumpur, Malaysia